6 Best Glueless Closure Wig For The Black Woman
Nowadays, more and more people choose to wear wigs. Wigs can not only help us look better, but also help us improve the health of our hair. Today, I'm going to recommend glueless wigs for black people and let you know the most popular wig textures.
What Is A Glueless Closure Wig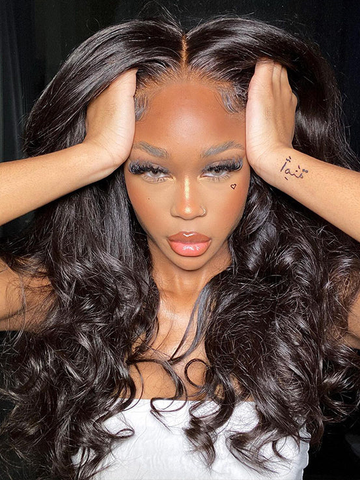 The glueless wig is arguably the most popular wig right now, and it's popular because of its unique features, which requires no glue or lace. It can be said that it is very suitable for modern young people. Most people probably don't want to spend two or more hours putting on makeup. With a glueless wig, you can easily change your look. The wigs have a pre-plucked natural hairline, are trimmed with excess lace in the front and require no further processing. The glueless closure wig is a glueless wig with only the front part lace. Glueless wigs are popular with women not only because they are affordable, but also because they can create the most realistic effect in the shortest amount of time.
Why Do Black Girls Wear Glueless Closure Wigs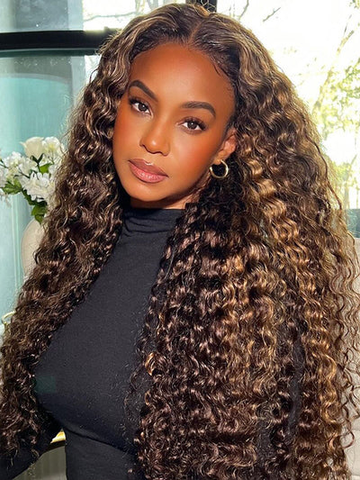 1.Protect your natural hair.
Wearing a wig for a long time will harm the natural hairline. Traditionally, wearing a wig has to stick to your scalp and the glue is very irritating and can cause irreversible damage to the scalp. If you don't want your hair to recede or go bald, try a glueless wig. The wig is completely harmless.
2. Save your money
If you thought regular wigs were cheaper, you'd be wrong. If you just compare the price of wigs, they are not much different. Because glueless wig or lace frontal wig need glue, the process is the same, the difference is one with extra lace in the front, one with trimmed lace. But there is no need to pay for glueless wigs. Traditional wigs also require the purchase of special wig glue, as well as a number of small tools to use when wearing wigs. Therefore, glueless closure wigs are the best value for money.
3. Change your outlook quickly
Glueless lace closure wigs can help you quickly change your look, whether you're dealing with hair loss, hair loss, gray hair, dry hair or frizz, glueless closure wigs are ideal for you. It can help cover hair issues and make your hair shine. You can quickly put on a wig before going out, and it's easy to have a stylish and shiny hairstyle.
6 Best Glueless Closure Wig For The Black Woman
1. Straight HD lace glueless closure wig
It's a wig that can instantly elevate your look. Whether long or short, straight hair always feels comfortable and leaves your hair soft and smooth.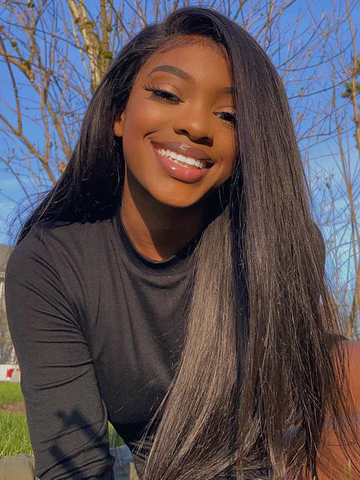 2. Short bob kinky curly glueless closure wig
If you are tired of long hair and want to try short curls, then you can get this Bob wig, can help you create a short hairstyle quickly, you don't need to cut your hair, without any risk, easy to change your hairstyle. The Bob is also available in short and long versions, and you can't go wrong with the length between 10 and 16 inches. This wig is made of 4×6 pre-cut HD Swiss lace, very natural and invisible. You can see the wig hair is very fluffy because the density of the wig is 180%.
3. Water wave glueless closure wig
Water wave may be the most popular wig texture among all wis, this type of wig itself has a very strong sense of layer, wear will be a very highlighted temperament, allowing you to always send a unique charm. The size of the lace is 4×6 inches, which is very natural and invisible. The hair color is natural black, if you want to buy other color wig, you can click bgmggirl.com to buy colored wig. You can also choose the hair type, you can choose from Mongolian, Brazilian, Malaysian, Peruvian and Indian.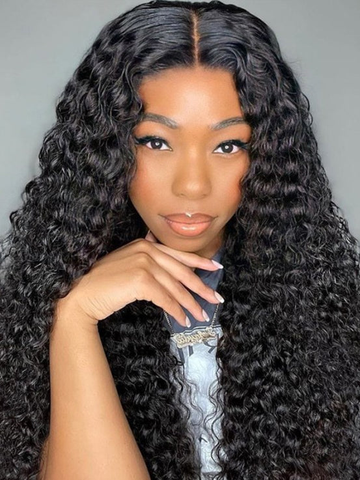 4. Body wave glueless closure wig
The texture of this wig is body wave, you can see the curl of this wig is really beautiful, and you can see the lace is 4×6 inches, and the density is 180%. The wig is full lace pre-cut and has a natural pre-plucked hairline, which can let you wear it straight. The length of the wig is from 10 inch to 32 inch, you can choose the length that suits you.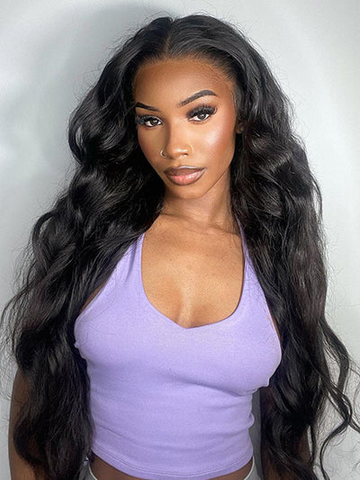 5. Brown highlight straight glueless closure wig
If you want to buy a wig not only for daily use but for a change of look, you can choose a glueless wig with brown highlights and sexy long straight hair that will turn you into a sexy and fashionable girl in a instant. Whether you like black hair or colored hair, girls can easily wear this wig, because the color is not particularly prominent, you can feel safe to try.
6. 4×6 kinky straight glueless lace closure wig
If you don't like hair with a big curl, you can try this super popular wig: kinky straight. This type of wig is straight, but also has a shaggy, looks very natural and beautiful straight hair. It is not only loose but also has a sense of form and design. It is also very versatile, which is very suitable for daily wear and travel.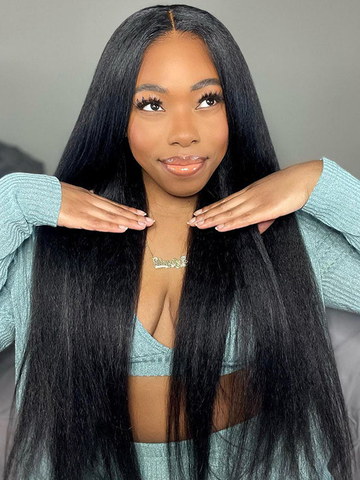 Glueless Closure Wig Review
If you are a beginner, you must be curious to buy a wig, what do you get? And do wigs really work as well as celebrities? If you are confused, you can watch the review video below to see how the wigs can be unboxed and worn.
Keep up with us on socials:

Instagram - @salonreadywig

Facebook - @salonreadywig

Pinterest - @salonreadywig

Tik Tok - @salonreadywig

YouTube - @salonreadywig