From space buns to butterfly clips to claw clip hairstyles, we're in the midst of a millennium bug aesthetic Renaissance. Baby braids, another millennial hairstyle, have been getting a lot of attention on social media recently, with celebrities like Hailey Bieber and Bella Hadid even sporting baby braids. This two-braid look is perfect for spring and summer. In this article, we'll explain what baby braids are, how to make them, and more. To learn more, read on.
What Are Baby Braids?
When you first hear the term baby braids, you may think it refers to the braids of real babies. But that's not the case. In fact, baby braids refer to small braids made from the most important hair, which not only add fun to your hairstyle, but also perfectly frame your face. To make them more interesting, you can also add extra accessories such as butterfly clips or beads.
What Are The Benefits Of Baby Braids?
After learning what baby braids are, are you wondering how they will benefit you? Here are some benefits of baby braids. Let's take a look.
1.Suitable for everyone
One of the best things about baby braids is that they fit everyone. Baby braids work with almost all textures and most lengths of hair, and can be added to any hairstyle. As soon as your hair is long enough to braid, you can start wearing baby braids. Whether you have super-long wavy hair or a straight chin Bob, you can wear baby braids.
2.Help you get rid of bangs embarrassing period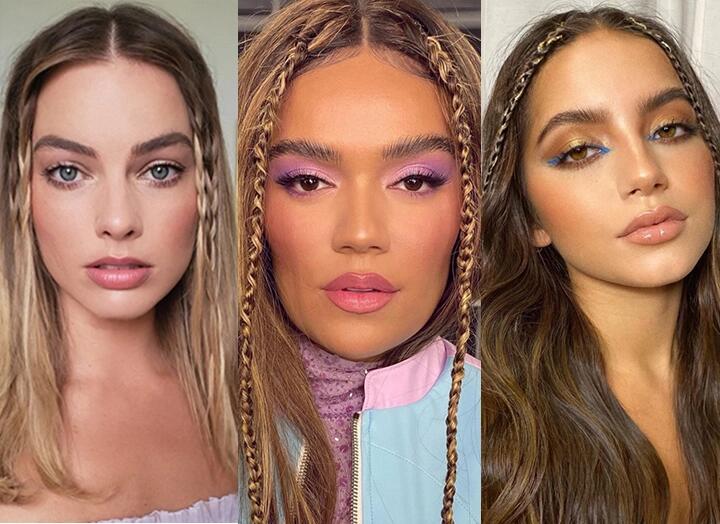 Baby braids are the perfect solution to getting rid of the embarrassment of bangs. When you've just had your bangs cut, you think they're pretty. However, over time, it can get longer and even cover your eyes, which can make you feel irritable. Baby braids are great for keeping bangs out of your face and eyes.
3.Stylish and fun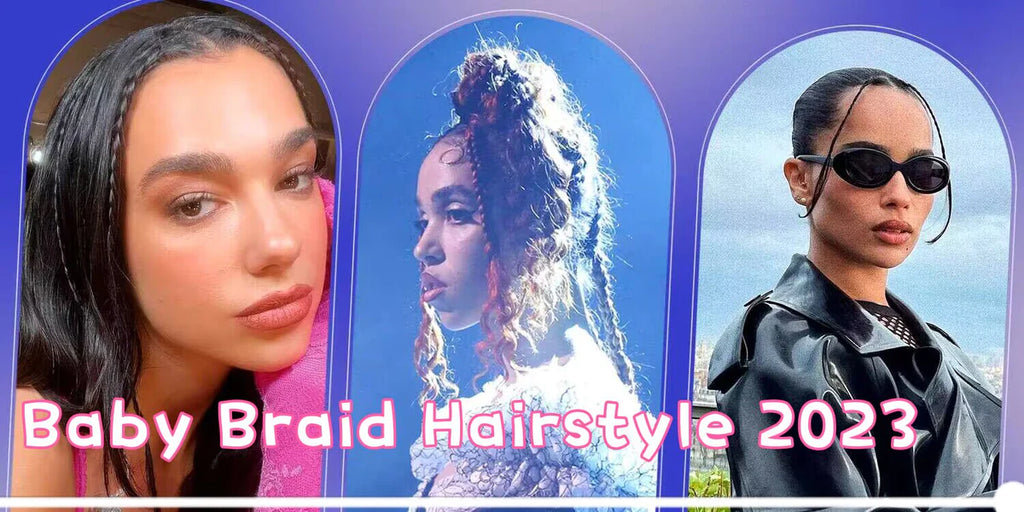 Baby braids were a very popular hairstyle during the millennium bug era. Not only does it add a touch of fun to your hairstyle, it also perfectly frames your face. Baby braids can look different with different makeup and outfits. In addition, if you want to show your unique style and personality, then you can add some hair accessories you like.

How To Do Baby Braids?
What You Need:
Pointy tail comb

Mini drop

Some hair accessories (Mini butterfly bobby Pins, beads)
How To Do:
Step 1: Part the front of your hair.

Create a center part with a rat-tail comb just under the crown of your head, then divide your hair into left and right sections from this part.

Step 2: Start knitting.

Next, take one strand of hair, divide it into three small sections and simply create a three-strand braid away from your face. (If you prefer a tighter braid, then you can start at the roots. If you want a looser look, you can start slightly higher in the middle.)

Step 3: Secure with a rubber band.

Finally, take out the mini rubber band you prepared to secure the ends of the braids so you have baby braids. Also, if you want to make yourself look better and more glamorous, add accessories such as mini butterfly clips, beads, etc.
The Trendy And Appealing Baby Braids For You
After learning how to make baby braids, would you like to try making one yourself? Now, we are going to recommend some beautiful and stylish baby braids for you. You can choose the best braid for your baby based on your needs and style.
1.Baby Braids With Beachy Waves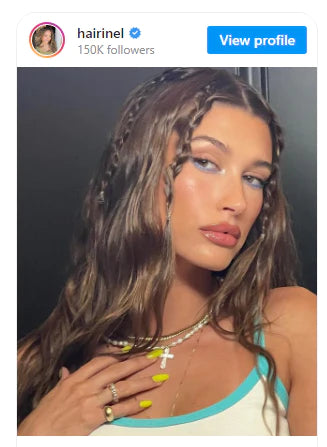 If your hair has beach waves, then you can match them with baby braids for a retro look. The key to making this look good is to make sure your braids are a bit messy. You may need to gently tug on each braid to loosen it up and create a slight sense of irregularity.
2.Mini Bubble Braids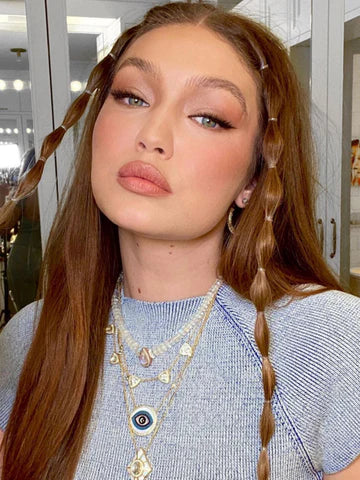 Want to take baby braids to the next level? Then you can swap the traditional three-strand braid for a fun and cute bubble braid. First, divide the front strand of hair into two sections, then take one strand and add a rubber band at equal intervals until it reaches the end. Finally, pull each section of hair to create a bubble look. Do the same with the rest of your hair so you have this fun baby braid.
3.Baby Braids With Sleek Bun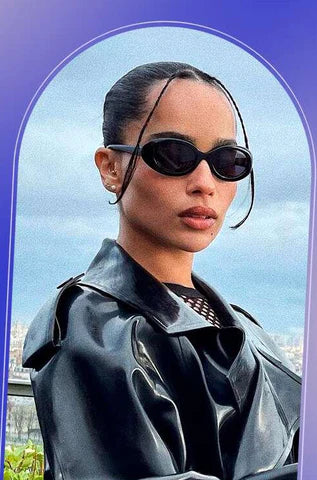 If you want your baby's braids to be the center of attention, then you can tie the rest of your hair up in a sleek bun. To make your baby braid look a little more interesting, you can make it into a diamond-shaped section, which will give you a more stylish and trendy look, will catch everyone's eye and make you stand out very much in the crowd.
4.Baby Braids For Short Hair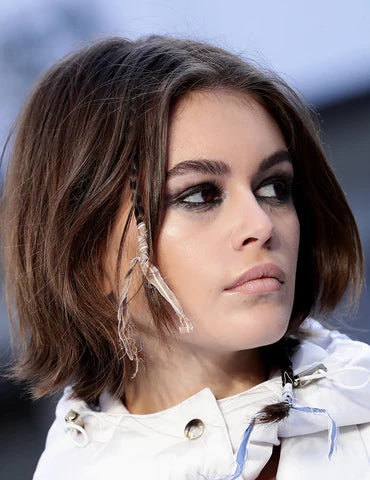 Who says you can't put short hair in baby braids? As long as you can braid your hair, you can have it. If you want to make your baby braids more attractive, then you can accessorize the unique baby braids with a delicate headband. For example, if you want to show off your unique and bold personality, you can choose some brightly colored rubber bands.
Conclusion
After reading this article, do you have your eye on these cute and popular baby braids? If so, start your new hairdo journey. Of course, if you know of other beautiful baby braids, you're more than welcome to share them with us in the comments section.